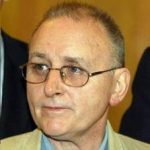 The family of a British intelligence informant say they will take legal action against the Gardaí over their failure to allow an inquest into his death.
The family of Denis Donaldson say today will mark the 13th time that Gardaí have asked for his inquest to be postponed.
Next week marks the 8th anniversary of Mr Donaldson's murder in Co Donegal, which came only four months after he was revealed as an MI5 intelligence agent.
In a statement to Highland Radio News the Donaldson family say that despite explicit assurances at previous hearings that no further time would be required by either Gardai or the Director of Public Prosecutions, Gardai now intend to apply for yet another adjournment.
The family says they do not accept that there is a bona fide basis for a further adjournment in this case. The Gardai are now stringing along the Coroner's court and the family with bogus claims and a flagrant disregard for ECHR obligations.
They accuse the Minister of Justice of funding a State legal team which has consistently contested the Donaldson family's desire to commence this inquest.
They further claim the Minister of Justice has denied financial support to enable the family to be legally represented in these proceedings.
The family say that the effectiveness and independence of the investigatory process, and the completed Garda investigation, has lost any credibility.
They say the treatment of the Donaldson family is sadly entirely consistent with recent public scandals affecting the Gardai. Indeed, some of those involved in these scandals have had direct involvement in Denis's case.
The Donaldson family no longer has any confidence in the Gardai and will not be attending today's inquest hearing.
The statement concludes – Legal representatives for the family have now been instructed to actively pursue effective alternative legal remedies to ongoing infringements of the human rights of the Donaldson.