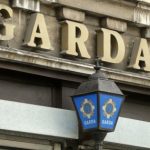 A Garda, whose past duties have included security at Aras an Uachtarain, has been suspended from the force for allegedly harassing two women.
Donal Maguire appeared in court today charged with a total of four harassment offences on various dates over the past 18 months.
Garda Maguire is accused of harassing one of the alleged victims at the Jervis Shopping Centre on February 7th and March 18th last.
He's further charged with harassing the same woman at a Tesco store in the Clarehall Shopping Centre on dates between Sept 2012 and 2013.
Another woman complained of being harassed by the father of four at North Great Clarence Street as recently as last week.
He was granted bail today after promising not to make contact with the alleged victims and to stay away from Dublin except for certain circumstances
Garda Maguire was suspended from the force pending the outcome of this case.
His net weekly income is now  140 and he revealed he can barely afford to get back to Donegal where he's been ordered to stay in order to secure bail.
As a result, there was no need for a cash lodgment to ensure future court appearances and he's due back before Judge Patricia McNamara in May.