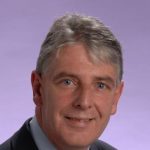 Sinn Fein in Donegal say they will continue to monitor the controversial Gateway programme with a view to ensuring that it is not implemented in the county.
The programme offers up to 80 people on the Live Register internships with local authorities for an extra 20 euro a week. However, opponents say it is replacing real jobs and will copper fasten the recruitment embargo.
There were exchanges when it emerged the minute recording last month's emergency motion seeking to block Gateway was potentially, ambiguous, and didn't clearly reflect the fact that the members oppose it.
However, Cllr Quinn is happy that's been resolved…….

Podcast: Play in new window | Download