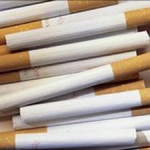 Officers from Revenue's Customs Service seized 6,200 cigarettes following a search on a boat in Killybegs.
The cigarettes have an estimated retail value of €2,860 and a potential loss to the Exchequer of over €2,600.
The cigarettes were discovered concealed in a ventilation compartment on the outer deckhouse on the boat when officers conducted a search of the vessel after its arrival from St Petersburg. A Russian crewmember was questioned in relation to the find.
The vessel was detained under section 146 of the Customs Consolidation Act 1876 and the goods were seized under section 141 of the Finance Act 2001. A fine of €5,500 was imposed for the release of the vessel.
These seizures are part of Revenue's ongoing operations targeting the supply and sale of illegal cigarettes in the shadow economy. If businesses or members of the public have any information regarding the smuggling or sale of illegal cigarettes or tobacco, they can contact Revenue in confidence on free phone number 1800 295 295.