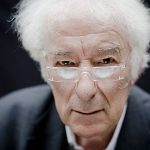 A celebration of the work of the late Seamus Heaney is underway at Queens University in Belfast.
The four-day commemoration will see academics and writing amateurs alike come together over four days to discuss his work and the influence it will have on future generations.
The poet laureate – who passed away last August – was both an undergraduate at the university as well as a lecturer at its School of English.
Dr. Eamon Hughes of the School of English explains why they are holding the celebration.
"I think the main aim of it really is, in the first instance, to celebrate Heaney's life as a writer – both as a poet and as a critic" he said.
"To remember actually what a vital part he played in the cultural life of this city" he added.