A United States-based entertainment law company has confirmed it is opening offices in Derry creating  75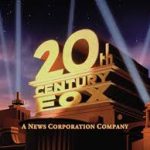 jobs over the next five years.
The firm's founding partner Russell Smith told 'The Lawyer' that the New York-based firm had been in negotiations with Invest Northern Ireland (Invest NI) to open a base in Derry/Londonderry, which would be its second base in Europ
SmithDehn's clients include the television network giant HBO and Hollywood studios such as 20th Century Fox.
Also opening in Derry along with SmithDehn is Social Construct Media, an American film and television production company.
Both companies will be based at Artillery Street and will work in partnership – recruitment for the new jobs is already underway.