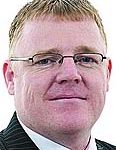 The public consultation on the A5 dual carriageway gets underway tomorrow after the project was stalled for over a year following a successful legal challenge.
The first reports will be publicly available in the DRD and council offices in Omagh, Strabane, Derry and Dungannon from tomorrow until the 13th of June. They are also available for viewing in DRD headquarters and in the DRD Western Division office, County Hall, Omagh.
A fourth report will open for consultation in September and further consultation on the overall environmental statement and draft orders will commence in November.
Urging people to participate, West Tyrone MLA Declan Mc Aleer says it's vital that the project gets back on track, and this is an important element of that………….

Podcast: Play in new window | Download