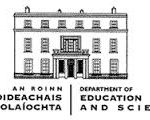 The Irish National Teachers Organisation is welcoming today's announcement of the second round of approvals under Schools Summer Works Scheme.
386 projects were included in the first round, which has a budget of almost 36 million euro, for essential improvements including gas, electrical and mechanical upgrades.
The second round, being announced today by the Minister for Education Ruairi Quinn will cover other types of improvements. 13 of the projects are in Donegal, covering 4,500 pupils.