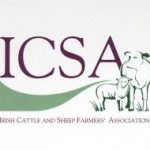 The ICSA in Donegal has invited candidates in the upcoming elections to a Farmers' meeting in Friel's Hotel, Raphoe tonight.
Farmers will be allowed to question the candidates on their views on farming in Co Donegal, and try establish what efforts the individual candidates will pursue to support them if elected.
William Mc Girr is the association's Donegal Secretary. He says the executive also has a number of questions, particularly around the area of post offices………….

Podcast: Play in new window | Download