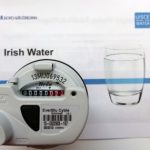 The Cabinet is meeting now to sign off on a package of measures around water charges.
Tánaiste Eamon Gilmore says the charges will be "fair and reasonable" after the standing charge was dropped and extra allowances are to be given to children and those with medical needs.
A final decision on the charge will be made by the regulator later in the summer – but the average household bill is expected to be around 240 euro a year.
Political Correspondent, Páraic Gallagher reports……….

Podcast: Play in new window | Download