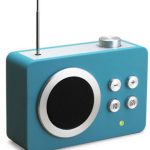 A Fine Gael MEP candidate has said independent radio should receive a portion of the licence fee.
Simon Harris says RTE is not the only broadcasting outlet that provides a public service and that Independent radio plays a vital role in the area.
Over 2.5 million Irish people listen to local, independent radio stations everyday.
Speaking to KCLR Radio, Simon Harris says broadcasting laws should be amended to allow Independent stations a slice of the licence fee.
"I think this is a really important issue – we have a situation where, as taxpayers, we're all paying a licence fee and we're paying a licence fee for public service broadcasting" eh said.
"The State-owned broadcaster RTE I believe do quite a good job in this country – but they're not the only people who provide public service broadcasting".
"And in fairness to local radio, I think – particularly in this election, in the European elections – I've actually seen much more of a commitment to providing diverse views".
"And I think we need to seriously look domestically at the broadcasting act (and) amending it" he added.