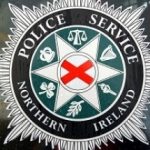 Police in Derry are appealing for information about a suspected sectarian assault at the weekend in which a man sustained facial injuries.
The injured man believes there was a sectarian motivation to the incident at Foyle Street at about 2.30am on Saturday morning.
He was walking towards the Foyle Street car park after a night out with a friend when they were approached a group of up to 10 males and an argument ensued. The man and his friend were chased to the car park and assaulted.
The injured man, who is from the Waterside area, sustained a broken jaw and broken nose, as well as other facial and mouth injuries.