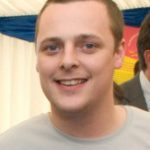 Derry Council candidate Jimmy Carr says he's quitting the SDLP after the party withdrew support for him.
The party withdraw its support for Mr Carr yesterday after it emerged police are in possession of a tablet computer owned by Derry City Council.
The iPad is not believed to be Mr Carr's but he said non-council related messages about drugs on it are alleged to involve him.
Mr Carr, who sits on the current council, denies any involvement and says his the "victim of a witch hunt"
He will now stand as an independent.