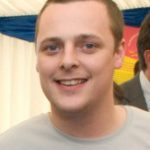 The SDLP have withdrawn support for Derry local election candidate, Jimmy Carr.
The decision comes less than 24 hours before voting commences in the local council elections in the north.
SDLP members have been asked to stop campaigning for Mr. Carr's candidacy.
The withdrawal of support for Derry City Cllr Jimmy Carr by the SDLP comes less than 24 hours after The Derry Journal revealed that a Council issued iPad had been passed on to the PSNI after "questionable" messages had been discovered on it.
It's not the first time that Jimmy Carr has been surrounded by controversy, a fortnight ago while door-to-door canvassing with his mother in the Carnhill area of Derry he was attacked. He and his mother were both kicked and punched in the attack and two people were subsequently arrested.
And in June last year the SDLP took disciplinary action against Jimmy Carr after remarks he made about a Scottish born Derry City Cllrs accent.
Jimmy Carr lost the SDLP party whip after he called Cllr Eric McGinley a "Scotchman", and that he needed "subtitles" to understand his accent.
Despite the latest controversy, it's understood that Jimmy Carr will still be running as a candidate in tomorrows local elections in the North.