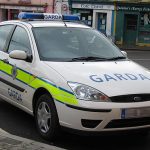 Gardai are investigating after a 21-year-old man was found dead in St Johnston in the early hours of this morning.
Three men and a woman are also in hospital and one of the men is in a critical condition.
All four are all around the age of 20 and 21, it's believed they were celebrating a 21st birthday.
Garda forensics are currently at the scene in St Johnston.