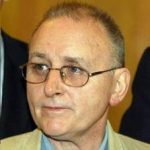 Police in the North have not handed over information requested by the Police Ombudsman about the murder of Denis Donaldson.
It understood the PSNI has refused to hand over information requested by investigators looking at claims that police officers may have contributed to the death of former senior Sinn Féin official Denis Donaldson, who was also a police and MI5 informer.
Police in the North have refused to give information to Ombudsman investigators probing the death of Mr Donaldson, who was shot dead at his remote cottage outside Glenties in April 2006.
He had fled there after being told by the police that the media were going to expose his role as an agent.
The Police Ombudsman is Northern Ireland is investigating allegations by his family that PSNI officers may have exposed him as an agent, and contributed to his death.
Early this week it was confirmed that the ombudsman Michael Maguire is taking PSNI Chief Constable Matt Baggott to court in a bid to obtain the material.