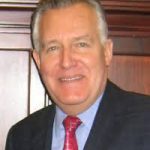 It's emerged that former Northern Ireland Secretary of State Peter Hain was told in 2006 that Donegal man John Downey was wanted for the 1982 Hyde Park bombing, even though Mr Downey was given a letter saying he was not wanted by British police.
Mr Hain appeared before the Northern Ireland Affairs Committee at Westminister last evening, during which time he became involved in a number of exchanges, particularly with DUP MP Ian Paisley Junior.
Mr Hain accused some MPs of displaying "naivety" about the difficulties faced by those who were involved in trying to get Sinn Féin signed up for policing in 2007.
In February, the Central Criminal Court in London ruled Mr Downey could not be tried over the Hyde Park attack because he had got a letter in 2007.
Mr Hain had previously told Mr Justice Sweeney that he first became aware that Downey had got a letter when he was approached last year by Mr Downey's solicitor, Gareth Pierce.
However, Ian Paisley Junior said the then British Attorney General had written to Mr Hain telling him Mr Downey faced questioning for murder and causing explosions. Mr Paisley accused Mr Hain of "inadvertently" perjuring himself, a claim the former Northern Secretary denied.
Mr Hain said he had never been involved in making decisions about the names of the people to be given the letters, but he made clear that the letters themselves were a crucial part of the jigsaw that led Sinn Féin to support policing in 2007.