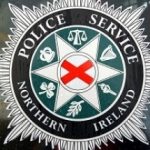 Police in Derry are renewing their appeal for information following a serious assault in the city early yesterday morning.
A 15-year-old girl was attacked by a man she didn't know on Racecourse Road between the hours of 1.30 and 3am.
The girl received medical treatment after the assault.
The man has been described as being approx 20-21 years old, with a local Derry accent.
he has also been descirbed as having a single upper tooth and was wearing a red coloured hoodie with white stripes.
The PSNI have appealed to anyone who may have information or who were in the area at the time to come forward.