Exciting news for Game of Thrones fans! A new series based on a book by author George R.R. Martin is in the works and will be filmed in Limerick, Ireland.
While enduring the long wait to the final season of HBO's epic series, fans of the show can look forward to an upcoming TV adaptation of Martin's Nightflyers.
The 1980 novella follows a group of researchers who charter a spaceship to intercept an alien spacecraft, believed to hold the key to Earth's survival, when something goes wrong with the ship's computer. The novel was turned into a film in 1987.
On his LiveJournal, Martin revealed that the new show will be shot in the Republic of Ireland. He even suggested some of the same Irish or British actors who appeared in Game of Thrones could be cast in the new series.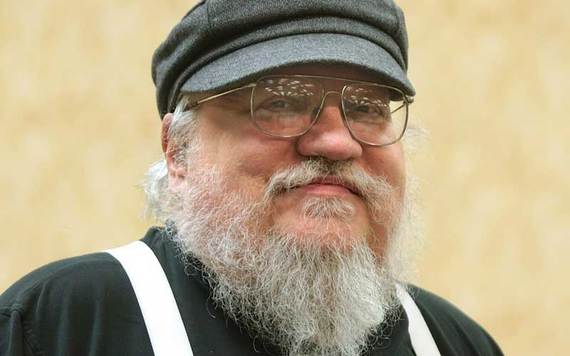 "I was delighted to have the chance to sit down and talk with [writer/creator] Jeff and [showrunner] Daniel, and learn more of their plans," Martin wrote on his LiveJournal. "NIGHTFLYERS was only a pilot script in May, but subsequently it has been picked up for a full ten-episode season order, with a substantial budget, one that should allow them to create a show that looks as good as modern audiences expect.
"They showed me drawings of some of the set designs, some very cool sets. They even showed me the NIGHTFLYER herself."
He added: "NIGHTFLYERS will be shot in the Republic of Ireland, I'm told, on sound stages in Limerick… which will give them access to the same great pool of Irish and British actors that GAME OF THRONES has tapped in Belfast (and considering how many characters we've killed, a lot of them should be available)."
"Presently Cerone and Buhler and their team are deep in the throes of pre-production and casting… and I have some news on the casting front as well, a casting that has pleased me more than I can possibly say, which I will save for another post."
Nightflyers, which will consist of 10 episodes for the first season, will air on the Syfy channel in the U.S. and on Netflix internationally. It is set to air in July 2018.
IrishCentral.com