She has played a teen Misfit with supernatural powers, an alien scientist obsessed with humanity, one-half of a real-life interracial couple who fought the authorities in 1960s America, and a queen of a mythical kingdom in the world of Warcraft – but Ruth Negga will take on one of her more unusual roles to date when she plays Hamlet later this year.
The Oscar-nominated Dubliner will play the Prince of Denmark himself in a new production of William Shakespeare's play at the Gate Theatre later this year, undoubtedly bringing her unique voice to the Dane's story. Hamlet will start previews from 21st September, as part of the Dublin Theatre Festival.

Gate Theatre
✔@GateTheatreDub
Oscar-nominated Irish actress Ruth Negga is a Hamlet for our time. Directed by the acclaimed Yaël Farber, Shakespeare's tale of love, revenge, madness and murder, arrives at the Gate on September 21st. Tickets released at 1.30pm – https://bit.ly/2n4w8Ep #GateHamet#TheOutsider
Landing Negga for the role is undoubtedly a huge coup for the Gate and its artistic director Selina Cartmell – particularly considering the negative publicity surrounding the departure of her predecessor Michael Colgan.
Negga, meanwhile, has been one of our most successful acting exports in recent years and will no doubt relish the challenge. In 2017, she earned that aforementioned Oscar nomination for her role in Jeff Nichols' 2016 film Lovingand has been praised for her work in the likes of TV shows Agents of S.H.I.E.L.D., Preacher and the Channel 4 mini-series Secret State in recent years, revealing her versatility as an actress.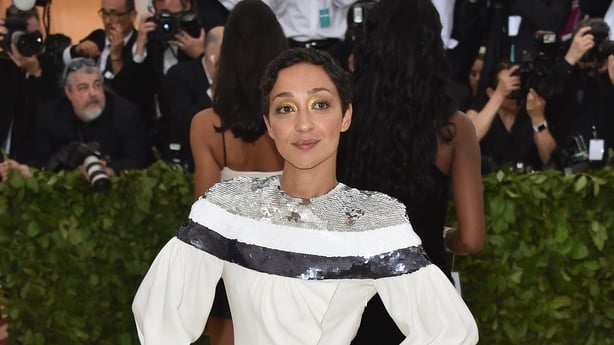 The 35-year-old also has extensive experience in the world of theatre. Indeed, her role in Hamlet won't be her first foray into Shakespeare's great tragedy; in 2010, she starred as Ophelia in the Royal National Theatre production opposite Rory Kinnear – which will arguably give her a more rounded sense of the main character and his motivations. Her performance in that production was described as both 'embarrasingly insane', 'feisty' and 'sexy and fragile' by various British publications; it'll be interesting to see whether she brings similar qualities to the role of Ophelia's paramour.
Of course, women taking on the role of Hamlet is not a particularly new experiment; Maxine Peake did so to acclaim in 2015, while 19th century French actress Sarah Bernhardt famously made the role her own both on stage and in film. Whether Negga can make a similar impact? Well, as Polonius says to Laertes: "If we are true to ourselves, we can not be false to anyone."
RTE.ie