Ahead of Michael Bublé's gig at Croker on Saturday, we've rounded up seven times the hitmaker has proved he is an absolute gent.
He's a smooth criminal
Bublé's silky vocals are like warm honey poured over gravel. He has the power to melt hearts with his romantic tunes and sentimental lyrics. From Haven't Met You Yet (his wife plays the love interest in the video), to Everything, it's no wonder he is always in the most popular first dance songs at weddings.When it comes to getting the mood just right, The Bubs has got you covered.
The King of Christmas
Forgot about presents, mulled wine and Selection Boxes, for most people (hello to all the mammies and grannies in Ireland), the festive season is all about hearing Mr. Bublé belting out his merry tunes. Every year the Canadian crooner gives Mariah Carey a run for her money with his jazz take on White Christmas, Santa Baby and Holly Jolly Christmas. It's no surprise that his Christmas album is his best selling LP to date, we only bought 100 copies!
Remember the time he turned on the Grafton Street Christmas lights?
He LOVES his fans
The four-time Grammy winner has made many a fans' dream come true by bringing them up on stage to duet with him. But he has also had a helping hand in many a proposal throughout the years.
He's given many fans memories they'll never forget. Stephen Farley' story is one of our favs.
Stephen bought tickets for the front row of the singer's concert in Rotterdam as a third anniversary present for girlfriend Heather Maffitt.
He got in touch with the star's management team to ask if he would be able to go up on stage but was told they couldn't make any promises. Of course, being the gent he is, Bublé made sure things went off with a hitch! Be warned: you may shed a tear at the below video.
He has a big Grá for Ireland
Michael is no stranger to Irish shores. He packed out The Aviva in 2010 when he just played to nearly 100,000 fans over two nights and in 2011 he even dropped by to turn on the Christmas lights in the capital. He also played an impressive 5-night residency at Dublin's O2 in 2013.
Bublé reckons Canadian and Irish people are "very similar" because we are all deadly craic.
"I think I've always liked it here because it's similar to Canada – you have a very dry sense of humour, it seems like people get me here.
"I can say things in Ireland and you guys find it funny because you understand my brand of humour, whereas in America sometimes they do not get it."
Right back at ya Michael.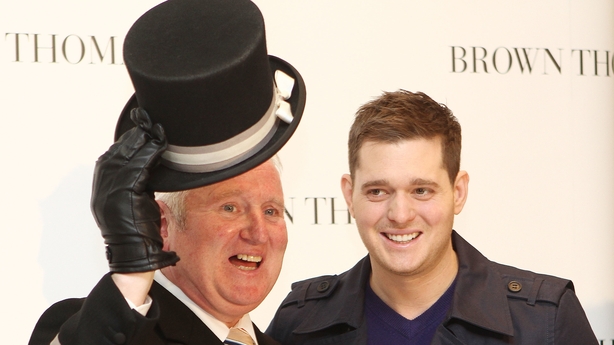 He's all about the LOLs
As the point above states, Bublé loves a good prank. From trying on Joan Collins' Dynasty wig and singing a text (not at the same time) on The Graham Norton Show to joking with Tubs about not wanting to be called 'Tiny Bubbles' on The Late Late Show, it's fair to say that Bublé has a wicked sense of humour.
His easy-going and light-hearted nature was stepped up a gear when the man himself transformed into a singing South African sales assistant. We can only live in hope that something similar will happen to us in Power City some day.
Absolutely priceless!
He knows how to rock a suit
If Michael Bublé was to strut around the IFSC on a busy Monday morning, he'd still be able to stand out from the crowd. This guy always looks sharp and dapper in his perfectly tailored attire. He's successfully turned the conventional bog-standard suit into a slick and sexy affair. We reckon he should team up with Louis Copeland on his trip to Dublin.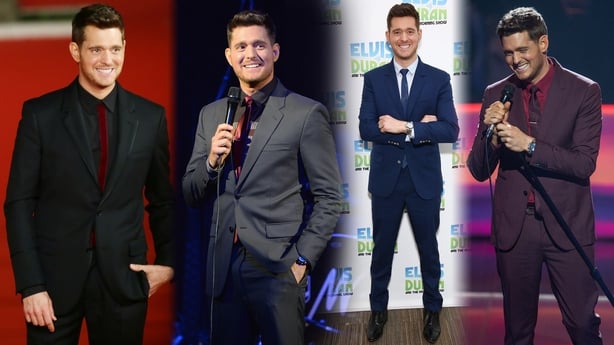 He's no Muppet!
The proud dad of two (soon to be three) knows the importance of keeping it real with the little ones too. His appearance on Sesame Street is possibly one of the cutest and sweetest things we've ever seen.
His catchy tune is all about believing in yourself – and it's surprisingly catchy. Also, seeing Elmo in a suit has just melted our heart.

rte.ie