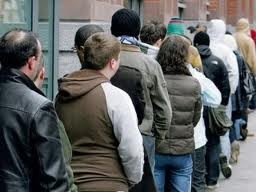 There were 10,608 people on the Live Register in Donegal at the end of last month, down 11.5% of the same period last year.
The numbers fell in all eight local offices, with the biggest percentage fall recorded in Ballybofey.
There were 1,463 people signing on in Ballybofey, down almost 15% on the July 2018 figure.
Letterkenny had 3,244 people on the register, down 14%, while there were 1,014 signing on in Dungloe, a fall of just over 13%
Killybegs registered a figure of 624, down just under 13%, while last month saw 701 people signing on in Dunfanaghy, down almost 10% on the same period last year.
There were 1,910 people on the register in Buncrana, down just over 9%, Ballyshannon recorded a figure of 955, down just over 5%, and there were 697 people signing on in Donegal Town, down just under 5% on July 2018.