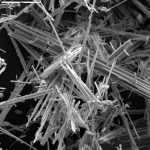 Asbestos has been discovered at the Social Welfare Office on the High Road in Letterkenny during renovation work.
The office was closed today over staff fears that the asbestos was exposed during work carried out over the weekend.
Concerned staff contacted Highland Radio News last week after they were informed that asbestos had been discovered during the ongoing renovation work
Further work was carried out over the weekend by the contractor and when staff returned to the office this morning, they expressed concern for their safety and the office was closed.
The Department of Social Protection has confirmed this afternoon that some very low risk asbestos material was discovered and will be removed from the Office.
They say this will take place in accordance with the highest international standards with appropriate precautions being taken before, during and after the works.
They confirm that following work at the weekend, the office required additional cleaning this morning but the work carried out over the weekend did not involve any asbestos material nor was any additional asbestos material found.
The Department says it views the health and safety of its staff and customers very seriously and in this regard has organised for an air test in the office this evening.